DAY 1: Delhi - Safdarjung Station Day-1, Sunday, Departure at 2.30pm from Delhi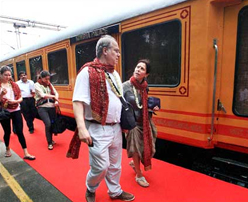 The Royal Rajasthan on Wheels rolls its wheels from Delhi and takes you through the princely states of Rajasthan. On this seven day trip of yours, you will get to explore the beauty of forts, palaces and rich colorful culture and tradition of Rajasthan.
On you arrival at Safdarjung Railway Station, New Delhi, you will be greeted traditionally with aarti, tika and garland. After being served with a refreshing welcome drink, you will be escorted to your respective cabins. Immediately you will get to feel the difference of the world as the royal cabins will adorn you with luxury and royalty. As the whistle will blow and the train will start rolling its gigantic wheels, you will start with your voyage to one of the princely states of India.
Enquire Now
Day 2: Jodhpur Day-2, Monday, Arrive at 09.15am. Breakfast onboard |Departure at 5.10pm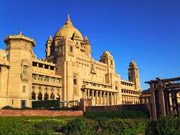 In the morning you will arrive at Jodhpur, the second largest city of Rajasthan and also well-known for the magnificent Meharangarh Fort. After enjoying a sumptuous lunch at a Jodhpur hotel and spending some quintessential time here, you will enjoy dinner on board and prepare yourself for the journey to continue till Udaipur.
Udaipur, also known as the Venice of the East, is marked by true whimsy and splendor. After enjoying breakfast on board, you will get to explore this international destination. Palaces, havelis, temples and the mesmerizing lake Pichola, Udaipur is packed with romance, passion and royal Rajput tales. Enjoy a delicious lunch in hotel in Udaipur and proceed for an afternoon trip to crystal gallery. Get ready for departure from Udaipur in the evening.
DAY 3: Chittorgarh Day-3, Tuesday, Arrival at 2.45pm| Departure at 10pm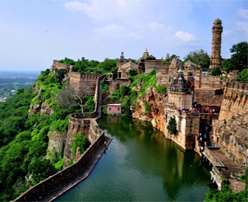 Chittorgarh is blessed with history and tales of valor and sacrifice of Rajput rulers. Palce of Queen Padmini, victory tower or Vijay Stambh and Gaumukh reservoir are main tourist attractions. You will get to watch the light and sounds show of the fort that brings alive the rich and courageous history of Rajput princes. Enjoy dinner on board/ Hotel Panna with cultural program.
Enquire Now
DAY 4: Sawai Madhopur Day-4, Wednesday, Arrival at 05.30am Breakfast onboard or at Hotel Vinayak | Departure at 11.00 am
Till today Sawai Modhupur is famous for the magnificent Ranthambore Fort and Ranthambore National Park. On your exploration of the park, you will get to watch a variety of wildlife species like Leopards, Fishing Cats hyena, jackal, nilgai, sambar, wild pig and desert fox. However, not to forget, tiger is the lord of Ranthambore wildlife Sanctuary. You will be left spellbound to watch them from close quarters in their natural habitat. You can also visit Amareshwar Mohadeo temple. Enjoy lunch on board and start with your journey to Jaipur.
On your arrival at Jaipur, you will be welcomed by caparisoned elephants & sweet music of "Shehnai". You will get a glance of the magnificent Hawa Mahal, which is made of pink sandstone and was used by females of royal families to keep in touch with the outside world through a massive façade with countless windows. Enjoy lunch at hotel/onboard and proceed for a visit to City Palace, a real royal gigantic palace that is spotted with well-carved arches, courtyard, gateways and gardens full of bright hued flowers. Take a tour across its museums that display the arms, ammunitions and costumes of erstwhile Rajput warriors. Enjoy dinner in a Jaipur hotel accompanied by cultural program.
Enquire Now
Enquire Now
Khajuraho Day-5, Thursday, Arrival at 11.00am, Breakfast onboard | Departure 6.30pm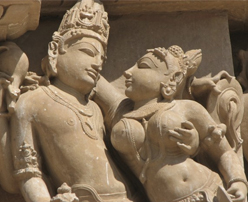 Khajuraho is the land of temples where eroticism is personified with exquisite architectural geniuses of the Chandela dynasty. The temples of Khajuraho, which are dedicated to Lord Vishnu show ancient Hindu designs that depict humans in sensual postures. These ancient sculptures built of shiny coloured sandstone will simply leave a permanent mark on your minds. You will be taken for a visit of these temples and museum. Have lunch at a hotel and dinner will be served on board.
Enquire Now
Varanasi (Banaras) Day-6, Friday, Arrival at 06.00am| Departure at 6.00pm
The oldest city of the world, Varanasi, is well known as the city of temples. It is also the topmost Hindu pilgrimage sites located on the banks of holy Ganga River. Varanasi is the home to the famous Kashi Vishwanath Temple that is visited by millions of devotes every year. You will get to take a tour of this holy city of India and explore the Maratha culture of India. Spend some splendid leisure time on the ghats and temples of Varanasi and enjoy the breathtaking sight of Aarti ceremony on the banks of Ganga. Lunch will be served at hotel in Varanasi and dinner will be served onboard.
Enquire Now
Agra, Taj Mahal Day-7, Saturday, Arrival at 05.00am, Breakfast onboard | Departure at 11.00pm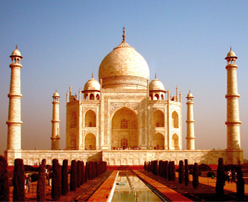 On the seventh day of your trip, you will be in Agra, one of the most prominent destinations in the world tourism map. Agra is a vibrant centre of art, culture and religion and the home to one of the most majestic and living monuments of the world Taj Mahal. Enjoy the spectacular sights of Taj Mahal and Agra Fort and then enjoy authentic lunch at a hotel in Agra. Enjoy dinner on board as your journey towards Delhi begins.
Enquire Now
Day-8, Sunday, Arrival at 04.00am, Breakfast on board. Check out at 07.45 am
Arrive at Delhi in the morning where your tour comes to an end. Take back with you beautiful memories for your royal voyage and cherish them for years to come.
Enquire Now